Guild Dungeons
The new update gives players a new game feature - Guild Dungeons. This allows players to gain Monster Cores in a wider variety of ways!
Batch Combines
You may now combine more monsters at once! Up to 100 monsters can be combined at once to speed up the pesky combining of high monster stacks! See Combining.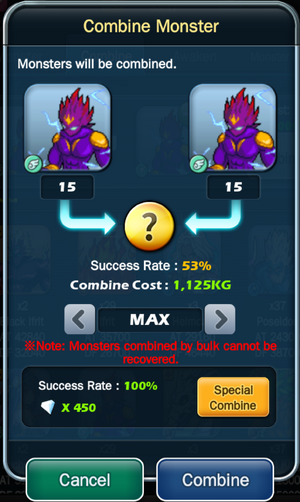 Continuous Potion Use
This allows you to use up as many potions as you like at once! This is particularly useful when you have a lot of stamina and energy to refill without having to charge by x50 each time.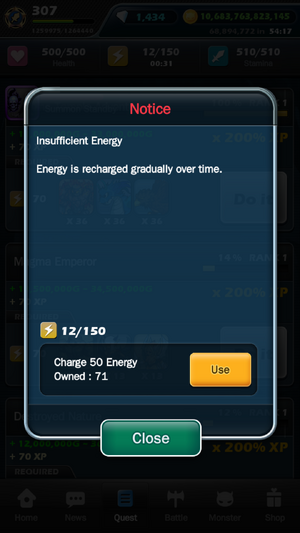 Community Button
This button allows you to connect to various external websites that connect to the game! You can look at GAMEVIL's Facebook page, their NAVER forums as well as their Official Forums. There is also a link leading to this Wikia as well as the MW Reddit page!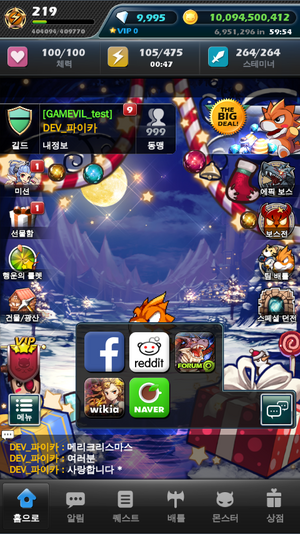 Ad blocker interference detected!
Wikia is a free-to-use site that makes money from advertising. We have a modified experience for viewers using ad blockers

Wikia is not accessible if you've made further modifications. Remove the custom ad blocker rule(s) and the page will load as expected.