Bahamut is the last and main boss you face after the Dragoon Guard and the Commanders in the Savage Dragon Army. He is much tougher to beat as his health is also the biggest.
The bonuses when facing Bahamut depend on the specific Commander killed:
Level 1-80 Commander: 30% ATK increase (invisible boost for Epic Boss only)
Level 81-160 Commander: 20% Critical Rate increase
Levels 161+ Commander: 10% Additional ATK rate increase
Bahamut is less popular compared to Maelstrom, because although Bahamut gives more monster rewards (especially during special Epic Bosses, as it awards the 1st place person with two Divine+ monsters), there are no accompanying rewards. This makes Bahamut rather unpopular because of the massive amount of health it has, usually taking over 10+ warcries in order to defeat him, compared to Malestrom which is defeated much faster.
Once Bahamut has been defeated, rewards are given out depending on the User's contribution.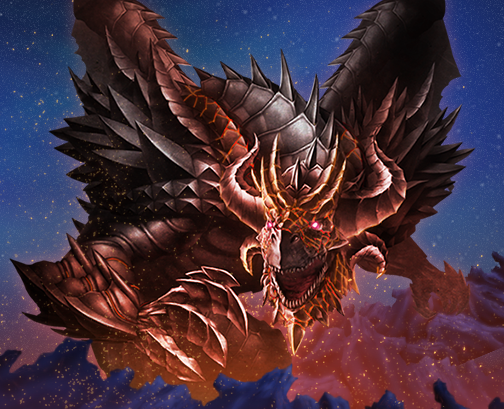 Ad blocker interference detected!
Wikia is a free-to-use site that makes money from advertising. We have a modified experience for viewers using ad blockers

Wikia is not accessible if you've made further modifications. Remove the custom ad blocker rule(s) and the page will load as expected.